Compliance with international heat treatment codes and standards requires equipment that can provide accurate control of the heat treatment specification parameters, including uniformity of temperature throughout the geometry of the work piece.
Stork Cooperheat's
 50kVA – 16050
 70kVA – 16051
Shipping to USA & Canada
Heat Treatment Modules include our unique 'Advantage 3' temperature programmer/controllers which ensure the required temperature uniformity within each control zone. The design of our equipment is based on over 50 years experience as a market leader in the field of heat treatment and has been developed to meet the real needs of the heat treatment engineering industry.
ENGINEERING AND DESIGN
Value for Money
Versatility
Ease of operation and maintenance
Safety
Fitness for purpose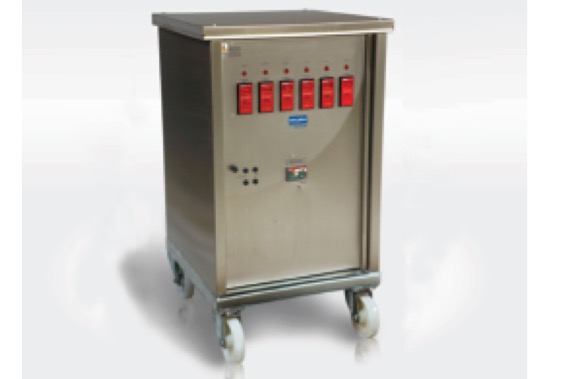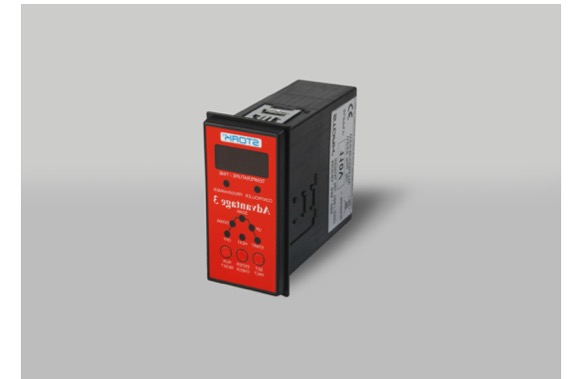 Advantage Three
STOCK REF # 12300
FEATURES: 16050 AND 16051
---
Outputs per channel for both 30V or 60V heaters (40V and 80V output units also available)
'Advantage 3' operates in °C or °F
Displays set point and work piece temperature
LED shows 'power on' for each output channel
Connector block provided for simple connectionof primary supply cable
Constructed from high-grade stainless steel giving excellent protection against corrosion, including marine offshore applications.
Core winding thermostats provide automatic protection against transformer coil overheating
Primary over-current protection provided by a three-phase circuit breaker.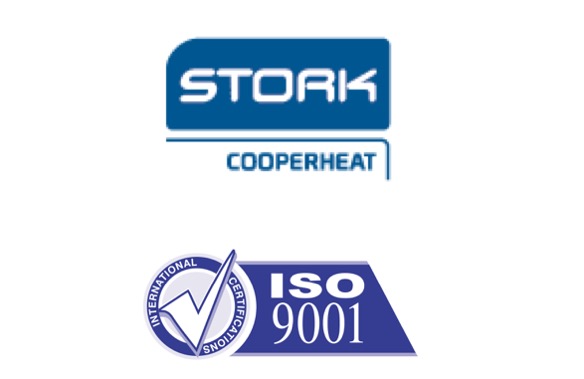 TRANSFORMER CORE:
Three phase, forced air cooled, class H, 70kVA
Primary winding connected in Delta
Secondary winding connected in Star
Auxiliary winding: 110V a.c. 3.3kVA single phase
PRIMARY SUPPLY
Primary voltage: 380V, 415V, 440V
Primary current: 106A, 97A, 92A
Frequency: 50/60 Hz
PRIMARY SUPPLY
Primary voltage: 380V, 415V, 440V
Primary current: 106A, 97A, 92A
Frequency: 50/60 Hz
PROTECTION
Three phase 125A circuit breaker with shunt trip
Three primary core winding over temperature thermostats linked to circuit breaker shunt trip
SECONDARY OUTPUTS
Output: 32.5V – 0V – 32.5V (for 30V and 60V heating element operation)
Auxiliary outputs: Two 110V, 10A, 50/60Hz output sockets
Number of temperature controlled output channels:6 channels
Maximum load per output channel: 10.8kW (e.g. four 60V, 2.7kW heating elements)
Maximum current per output channel: 180A
SWITCHING
Six double pole, 180A, contractors with 110V a.c. coil
TEMPERATURE CONTROL
Temperature measurement, display and control
Degrees Fahrenheit or Degrees Centigrade
Start temperature
Temperature ramp up and down in degrees per hour
Hold/soak temperature set point and hold/soak time period setting
TEMPERATURE RECORDING
Ambient temperature: Minus 0˚C to 50˚C
Humidity: 20% to 80% RH, non-condensing is required (temperature x humidity < 3200)
Environmental protection: IEC IPSO (front door of panel mounted unit)
Input points: 12 Points
Input thermocouple types: Thermocouple inputs- K,
Reference range: Type K: -200˚C to 1370˚C (-326˚F to 249˚F)
Printing system: Ink jet system, 6 colour
Chart Width: 180mm
Chart Length: Z fold 20m
Chart Speed: 5 to 300mm per hour
CONSTRUCTION
Case: 304 Stainless Steel case fitted with four 150mm nylon wheels
DIMENSIONS
Weight: 355kg
Case Dimensions:
Height: 1545mm
Width: 680mm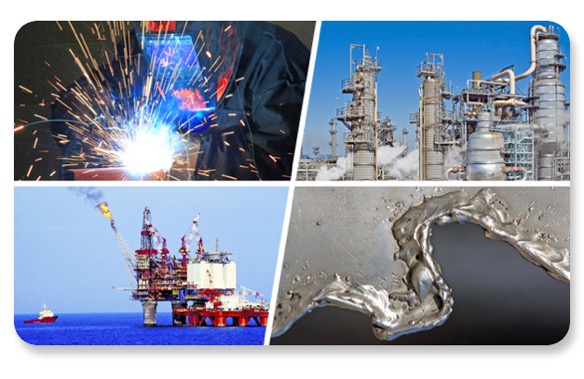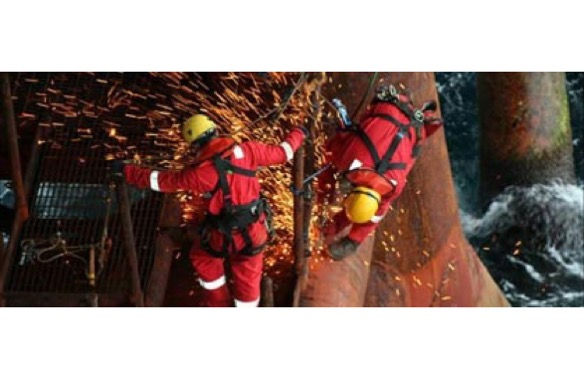 CHART – COMPARISION – COOPERHEAT
---
 16050
 16051
50kVA Module
70kVA Module
Tranformer Core

 Three phase, forced air cooled, class H, 50KVa
Primary windling connected in Delta
Secondary winding connected in Star
Auxillary winding: 100V a.c. 3.3Kva Single Phase

 Three phase, forced air cooled, class H, 70KVa
Primary windling connected in Delta
Secondary winding connected in Star
Auxillary winding: 100V a.c. 3.3Kva Single Phase

Primary Supply

 Primary Voltage 380V, 415V, 440V
Primary current: 76A, 70A, 66A
Frequency: 50/60 Hz

 Primary Voltage 380V, 415V, 440V
Primary current: 106A, 97A, 92A
Frequency: 50/60 Hz

Protection

 Three phase 80A circuit breaker with shunt trip
Three primary core windling over temperature thermostats linked to circuit breaker shunt trip

Three phase 125A circuit breaker with shunt trip
Three primary core winding over temperature thermostats linked to circuit breaker shunt trip

Secondary Outputs

 Output 32.5V-0V-32.5V (for 30V and 60V heating element operation)
Auxilliary outputs: Two 110V, 10A, 50/60Hz output sockets
Number of temperature controlled output channels: 6 channels
Maximum load per output channel: 8.1 kW (e.g. three 60V, 2.7kW heating elements)
Maximum current per out channels: 135A

 Output 32.5V-0V-32.5V (for 30V and 60V heating element operation)
Auxilliary outputs: Two 110V, 10A, 50/60Hz output sockets
Number of temperature controlled output channels: 6 channels
Maximum load per output channel: 8.1 kW (e.g. three 60V, 2.7kW heating elements)
Maximum current per out channels: 180A

Construction

 Case:304 Stainless Steel case fitted with four 150mm nylon wheels
Weight: 330kg
Height: 110mm
Width: 680mm
Depth: 665mm

 Case:304 Stainless Steel case fitted with four 150mm nylon wheels
Weight: 330kg
Height: 110mm
Width: 680mm
Depth: 665mm

Temperature

Case: Temperature measurement, display and control
Degress Fahrenhelt or Degrees Centrigrade
Star temperature
Temperature ramp up and down in degrees per hour
Hold/Soak Temperature set point and hold/soaktime period setting

Switching
Six double pole, 180a, contractors with 100V a.c. coil
MANNINGS
1) 50kVA – 11000
2) 70kVA – 11100
PRODUCT SPECIFICATIONS
TRANSFORMER CORE
Three Phase, Air Natural, Class 'H', 50kV
Primary winding connected in Delta
Secondary winding connected in Star
PRIMARY SUPPLY
Primary voltage: 380V, 415V, 440V
Primary current: 106A, 97A, 92A
Frequency: 50/60 Hz
PROTECTION
Three phase 100A circuit breaker with shunt trip
Three primary core winding over temperature thermostats linked to circuit breaker shunt trip
SECONDARY OUTPUTS
Output: 65V
6 temperature controlled output channels
Max load per output channel: four 60V, 2.7kW heating elements
Maximum current per output channel: 180A
CONTROL
Six 110V Energy Regulators
Six 110V Temperature Controllers
One Multi-pin socket for remote programmer
Mode Selection: Six Auto / Manual switches
Indicators: Six 110V neon channel indicators
MAINS CONNECTION
The units are complete with 4.5m of four core primary cable
SWITCHING
Contactorised – six off 200A, 110V a.c. solenoid contactors
CONSTRUCTION
Case: Robust sheet steel case complete with four 150mm diameter wheels
Lifting Method: Fork lift under base
DIMENSIONS
Weight: 302kg
Case Dimensions:
Height: 1010mm
Width: 675mm
Depth: 725mm
 11000
  11100
50kVA Specifications
70kVA Specifications
Tranformer Core  

 Three phase, forced air cooled, class H, 50KVa
Primary windling connected in Delta
Secondary winding connected in Star

 Three phase, forced air cooled, class H, 70KVa
Primary windling connected in Delta
Secondary winding connected in Star

Primary Supply

 Primary Voltage 380V, 415V, 440V
Primary current: 76A, 70A, 66A
Frequency: 50/60 Hz

Primary Voltage 380V, 415V, 440V
Primary current: 106A, 97A, 92A
Frequency: 50/60 Hz

Protection

 Three phase 80A circuit breaker with shunt trip
Three primary core windling over temperature thermostats linked to circuit breaker shunt trip

Three phase 125A circuit breaker with shunt trip
Three primary core winding over temperature thermostats linked to circuit breaker shunt trip

Secondary Outputs

 Output 65V
6 Temperature controlled output channels. Number of temperature controlled output channels: 6 channels
Max load per output: three 60V, 2.7kW heating elements
Maximum current per output channel: 135A
Auxilliary Output: Two 110V, 5A, 50/60Hz fused output sockets

Output 65V
6 Temperature controlled output channels.
Max load per output: three 60V, 2.7kW heating elements
Maximum current per output channel: 180A
Auxilliary Output: Two 110V, 5A, 50/60Hz fused output sockets

Control

Six 110V Energy Regulators
Six 100V Temperature Controllers
One Multi-pin socket for remote programmer
Mode Selection: Six Auto / Manual switches
Indicators: Six 110V neon channel Indicators

Six 110V Energy Regulators
Six 100V Temperature Controllers
One Multi-pin socket for remote programmer
Mode Selection: Six Auto / Manual switches
Indicators: Six 110V neon channel Indicators

Dimensions

Case: Robust sheet steel case complete with four 150mm diameter wheels
Weigh: 302kg
Height: 1010mm
Width: 675mm
Depth: 725mm
Lifting Method: Fork lift under base

Case: Robust sheet steel case complete with four 150mm diameter wheels
Weigh: 410kg
Height: 1010mm
Width: 675mm
Depth: 725mm
Lifting Method: Fork lift under base

Main Connection
The Units are complete with 4.5m four core primary cable
Switching
Contactorised – six off 200A, 110V a.c. solenoid contractors